Manufacturing
ESI Technology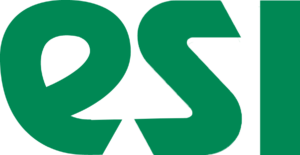 A
company founded in 1984 with their headquartered in Wrexham. ESI Technology has evolved into a worldwide leader in manufacturing "in-house" pressure transducers and transmitters. Their initial success was designing solutions for challenging military and aerospace applications that laid the groundwork for their global presence today.
Driven by Silicon-on-Sapphire sensing technology, they have solidified their position as a market leader in pressure measurement. The range of pressure products integrates this advanced technology and digital signal processing, showcasing their commitment to innovation.
In the ever-evolving digital world, a strong online presence is like a fresh coat of paint for your business. ESI Technology is a perfect example of this. We teamed up with a client who was in desperate need of a website makeover. With a dash of creativity and a lot of hard work, we spruced up their online identity, giving it a modern, eye-catching facelift. You can see just how much a clean, fresh new look and style can transform your online presence.
Our approach to this project was a comprehensive one, spanning from the initial design concept to the custom-built website, ensuring a seamless and tailored solution throughout.
Design and Custom Development: The project commenced with a strong focus on design, collaborating closely with the client to create a visually engaging and user-friendly concept that aligned with their brand. Once the design was approved, our development team leveraged cutting-edge web technologies to custom-build the website, ensuring optimal performance, scalability, and cross-device compatibility. This phase laid the foundation for a fresh and stylish online presence.
Content Migration, Testing, and Support: We meticulously migrated existing content to the new website while optimizing it for search engines. Rigorous testing and quality assurance checks ensured a bug-free, responsive, and seamless user experience. Post-launch, we provided support to address immediate concerns and facilitate a smooth transition for both the client and their users.
Empowerment and Ongoing Maintenance: In preparation for the website's launch, we conducted training sessions to empower the client to manage and update their content with ease. Beyond the launch, our commitment continued with an established maintenance schedule. This ongoing maintenance not only ensured the website's security and reliability but also kept it aligned with emerging industry trends, representing a holistic approach to online digital services.
As a supplementary endeavour within our broader project, we swiftly conceived and developed a stand-alone pressure unit converter. This dedicated tool simplified pressure unit conversions for users, seamlessly transitioning between various units of pressure. With meticulous design and development, our team ensured a user-friendly interface and pinpoint accuracy. Rigorous testing guaranteed precision and reliability, and once integrated into the main website, the tool offered users an easy and accessible solution for their pressure unit conversion needs. User feedback was encouraged, further refining the tool and highlighting our commitment to delivering valuable, user-centric online digital services.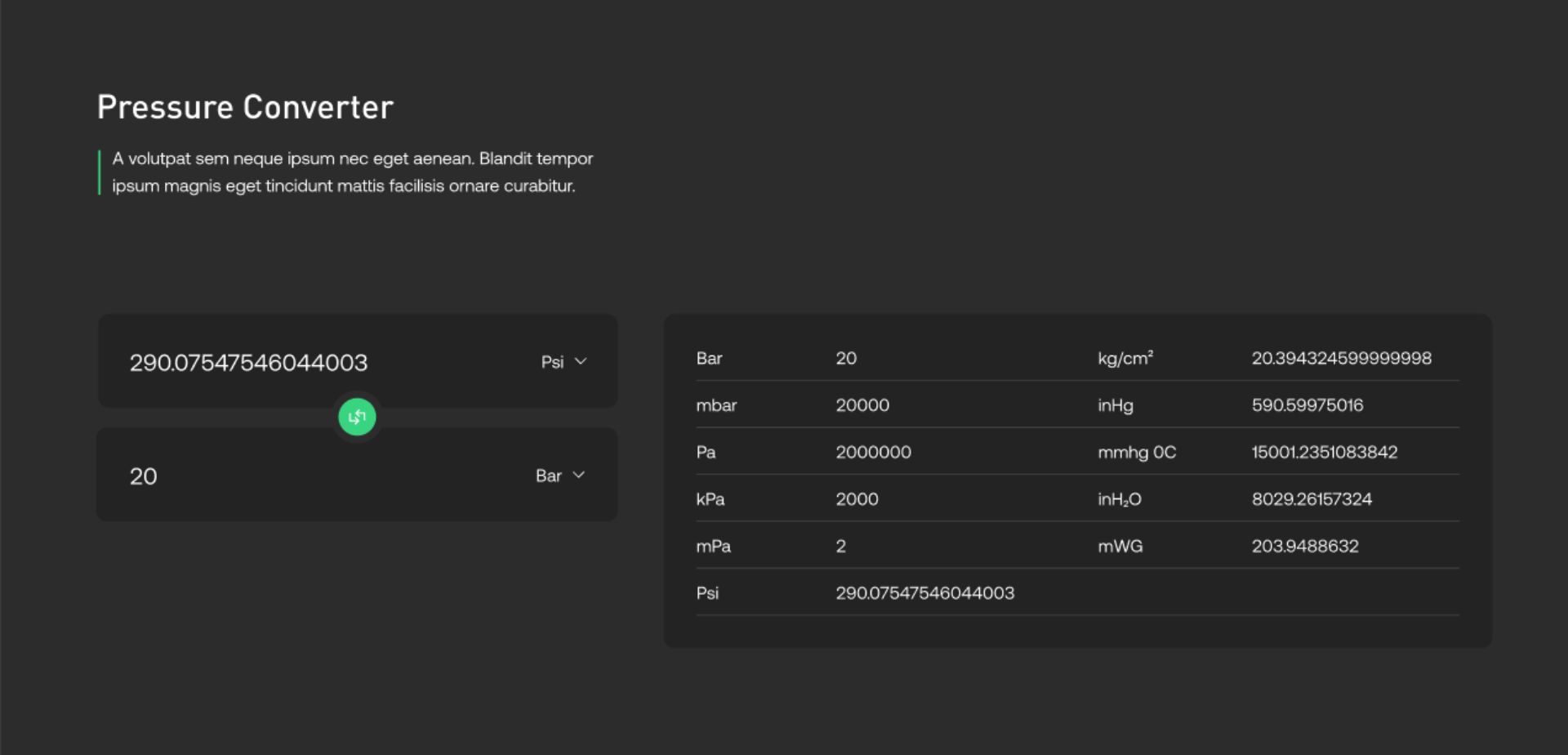 dadadad
The project's ultimate achievement was the successful revitalization of our client's online identity. We transformed their website with a modern and visually captivating design while providing a streamlined user experience. In addition, the seamless integration of a stand-alone pressure unit converter added extra value, enhancing user engagement and utility. The website now stands as a testament to our comprehensive approach, offering a fresh, stylish look, smooth functionality, and valuable tools for visitors, reinforcing the power of our online digital services.